Greeniche Natural Health
PowerON is a specially formulated sugar-free supplement for fitness enthusiasts. It combines the natural properties of Panax Ginseng with a balanced mix of essential vitamins and minerals to provide gym-goers with a supercharged workout experience. The product can be consumed to:
Boost energy and endurance during rigorous physical activities.
Recover faster from muscular pain or other physical stress caused by workouts.
Improve and maintain daily vitality.
Sale price

$39.99

Regular price
Halal
Health Food
Kosher
Vegan
Vegetarian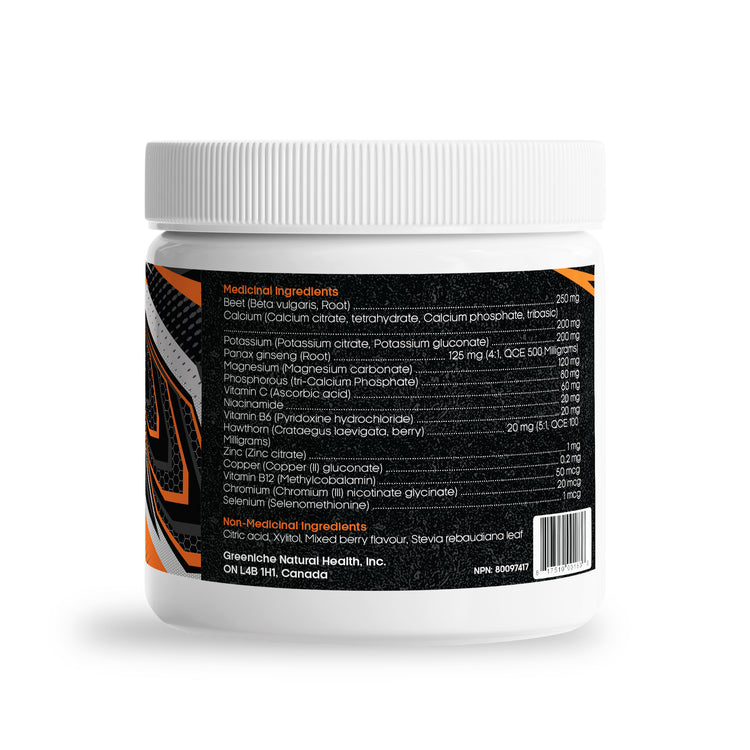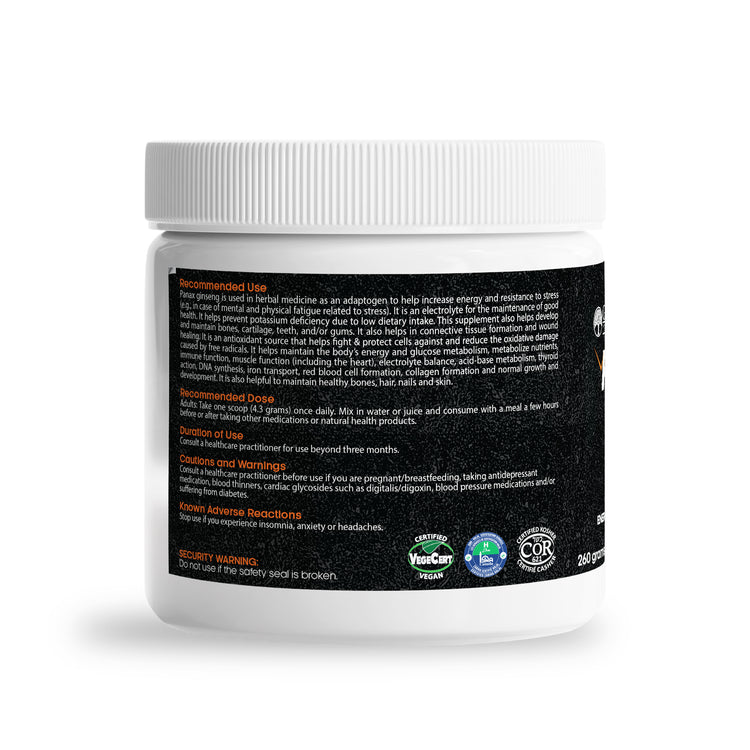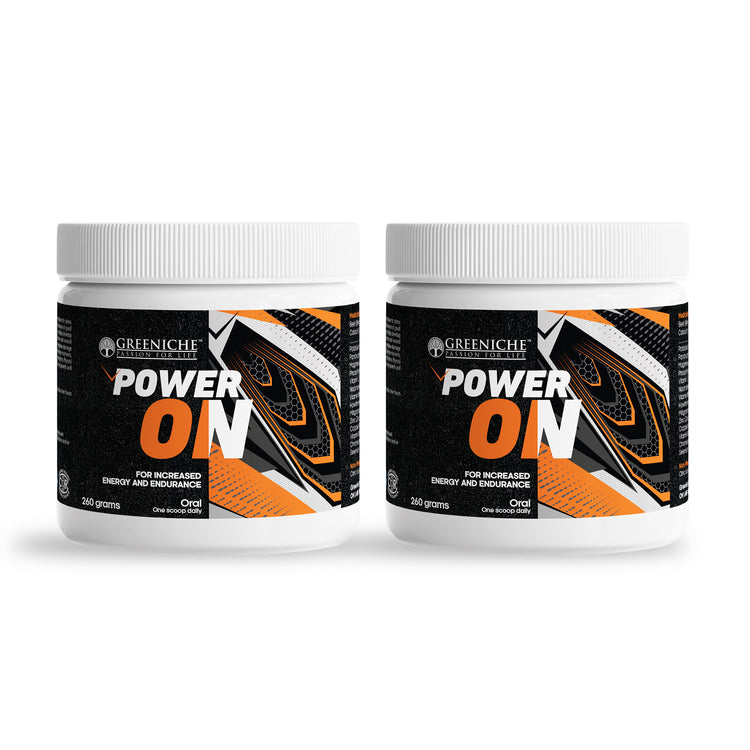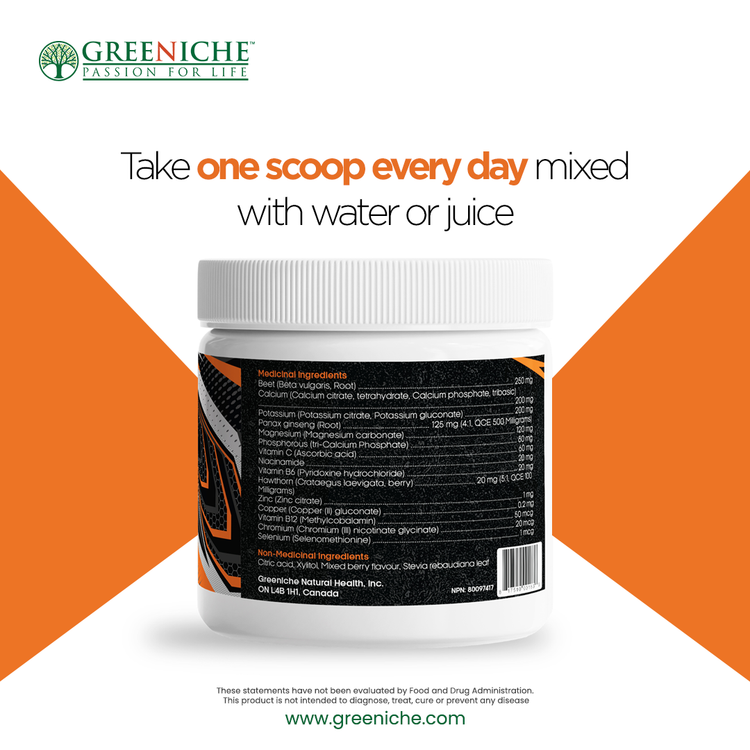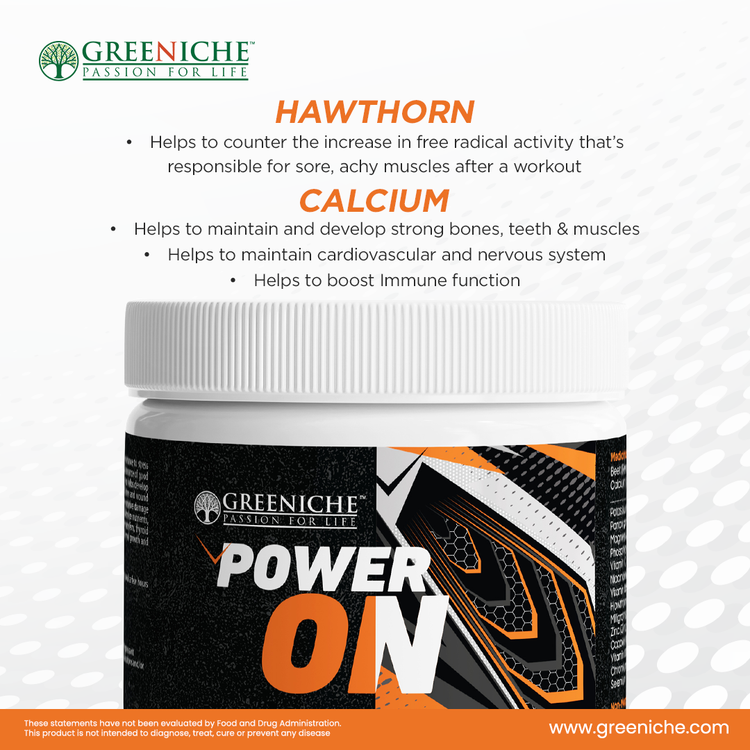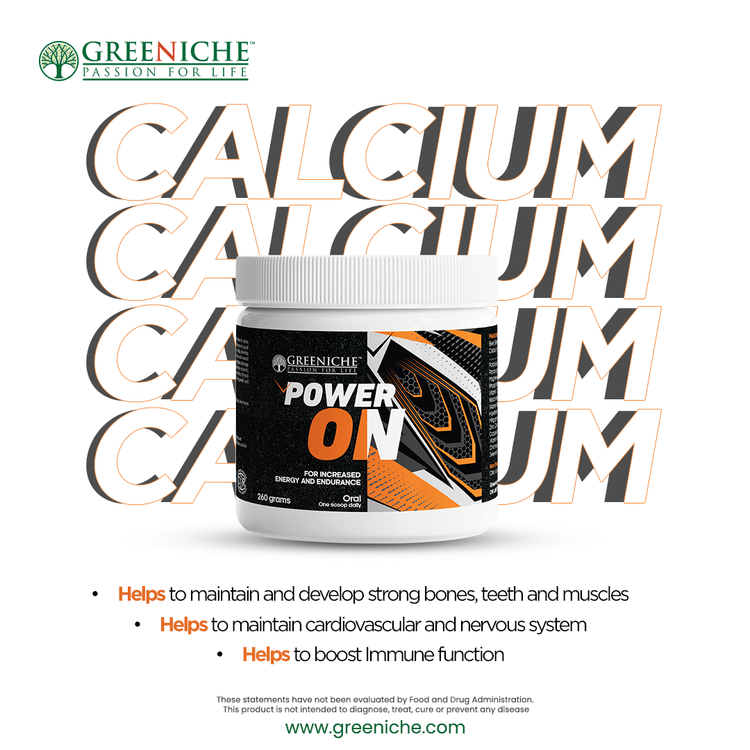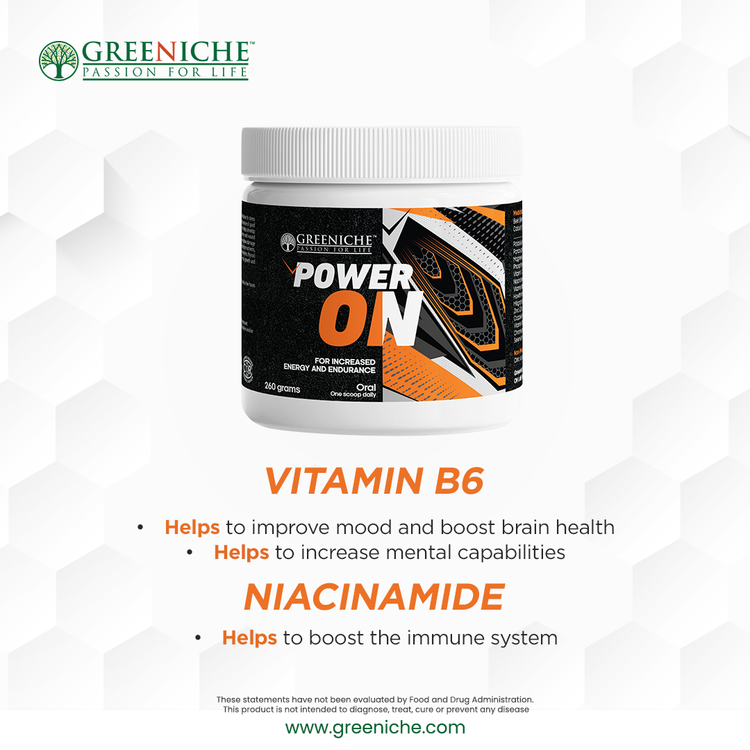 Vitamin C (Ascorbic acid) , Niacinamide, Vitamin B6 (Pyridoxine hydrochloride), Vitamin B12 (Methylcobalamin), Calcium (Calcium citrate, tetrahydrate, Calcium phosphate, tribasic) , Magnesium (Magnesium carbonate), Chromium (Chromium (III) nicotinate glycinate), Copper (Copper (II) gluconate), Potassium (Potassium citrate, Potassium gluconate), Selenium (Selenomethionine), Zinc (Zinc citrate), Panax ginseng (Root), Hawthorn (Crataegus monogyna, flower), Beet (Beta vulgaris, Root), Phosphorous (tri-Calcium Phosphate).
Take 1 scoop everyday. Mix with water or juice, and consume with a meal a few hours before or after taking other medications or natural health products.