Greeniche Natural Health
Get the essential Omega 3 Fatty Acids you need for good health with Greeniche's Omega 3 Plant Source. Our advanced vegetarian formula contains a combination of oils, algae, sunflower, and flaxseed to provide a 100% vegetarian source of DHA and EPA. These soft gel capsules are easy to swallow and digest. Contains 30 capsules. Pack Size: 30.

Sale price

$24.99

Regular price
Plant-based Supplements
Top Picks
Medical Ingredients
Schizochytrium Oil – 629.1mg | Sunflower Oil – 158.1mg | Lecithin – 0.95mg | Tocopherols – 1.75mg | Ascorbyl palmitate – 0.24mg | Omega 3 Fatty Acids – 300mg (DHA – 180mg, EPA 90mg).
Non Medical Ingredients
Corn Starch Modified, Glycerin, Purified water, Carrageenan, Sorbitol, Beta-carotene, Caramel.
Directions for Use
For Adults: Take one capsule one time a day.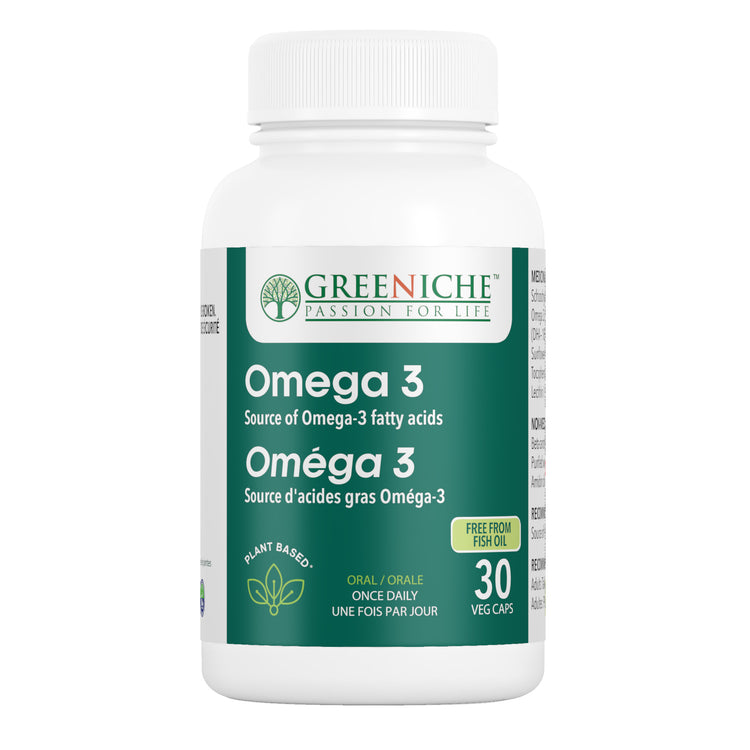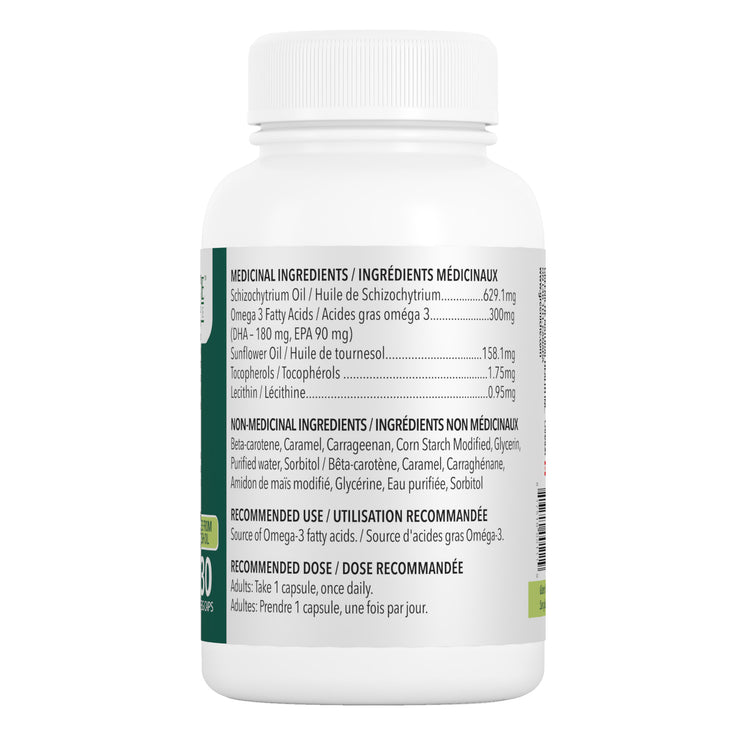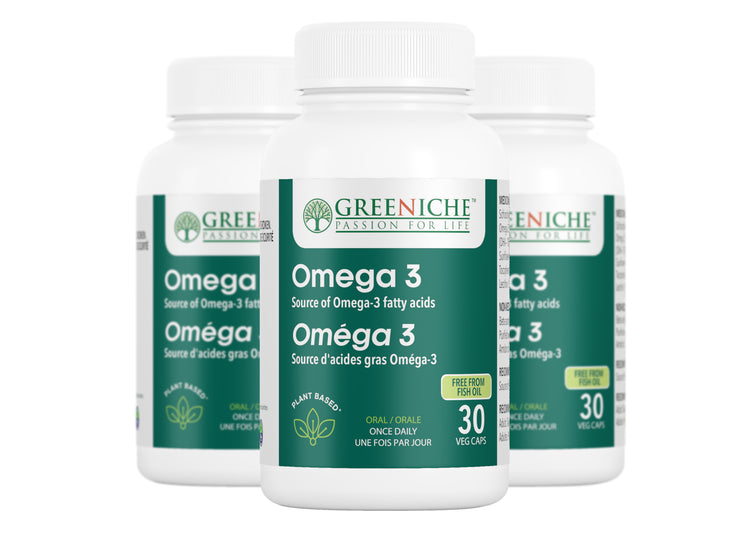 Plant base omega 3
As a Muslim I strive to consume halal. This plant based omega 3 is an excellent substitute for the regular omega 3 in the market. Thank you Greeniche.