Greeniche Natural Health
Greeniche Multivitamin For Men contains advanced formulas that can help boost energy and stamina levels, support the nervous and immune systems, and improve vision. It is a rich source of antioxidants that helps to keep your body free from harmful substances.

In today's fast-moving world, the mental capabilities of human beings are on the decline. Today we struggle with focus and concentration. This supplement helps to boost mental capabilities. It is a blend of vitamins and minerals essential for the brain. It is an ideal supplement for the modern man of today.
If you have a sensitive stomach and struggling with any stomach issues such as Constipation, Recurring gas, Bloating, or Nausea and may be worried that this supplement would be hard on your stomach, Feel free to consume it. It is a highly stomach-friendly formula. The tablets are easy to swallow and digestible.

FREE FROM GLUTEN, SOY, DAIRY & GMO: Greeniche Multivitamin For Men is formulated with the safest and most gentle ingredients. It is Free From Gluten, Soy, Dairy & GMOs. In addition to it, this supplement also does not contain any aftertaste.


Sale price

$13.99

Regular price
Halal
Kosher
Top Picks
Vegetarian
Vitamins & Minerals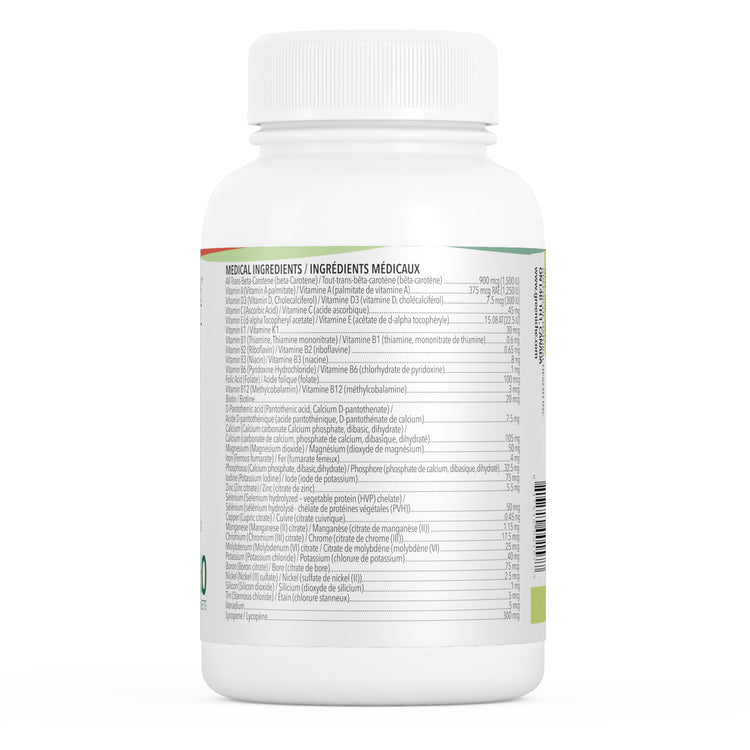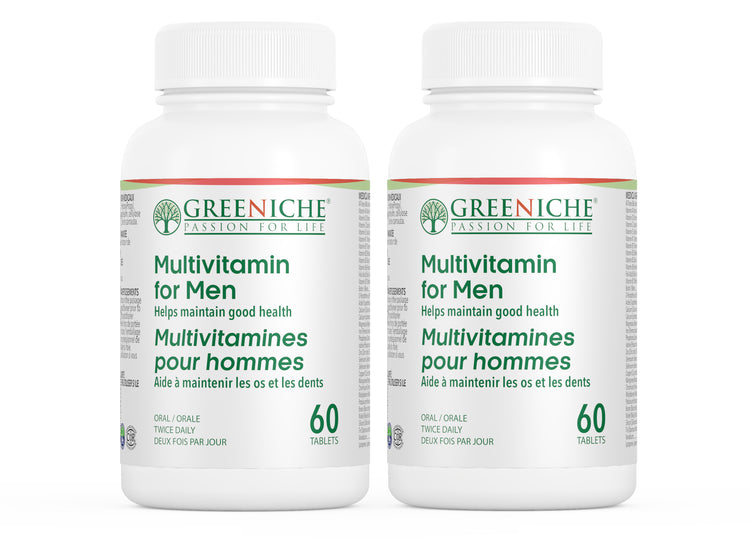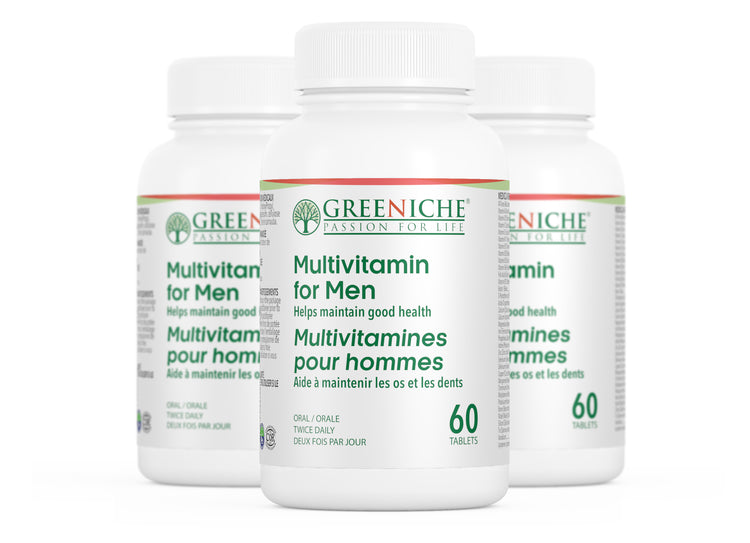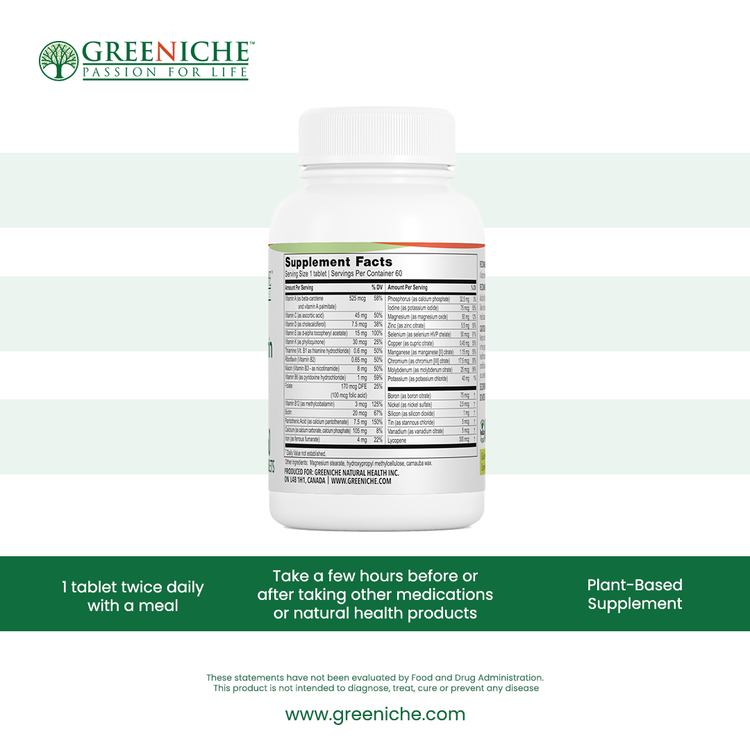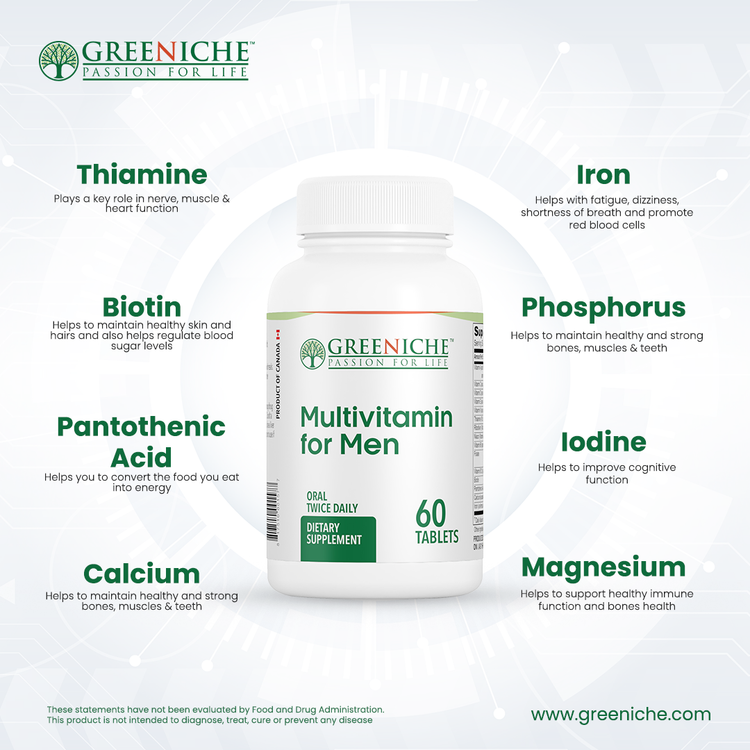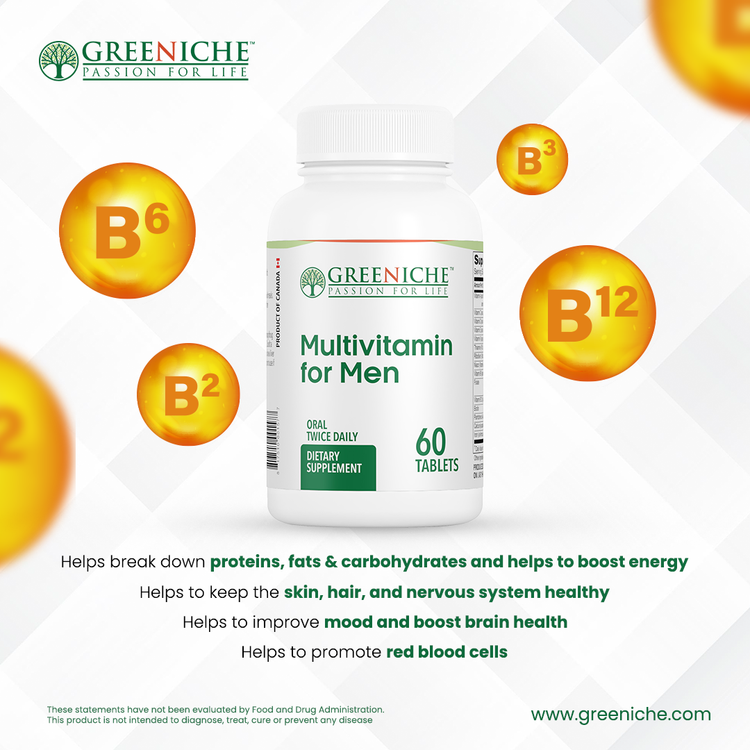 Supplement Information
All-Trans-Beta-Carotene (beta-Carotene) – 900 mcg (1,500 IU) Vitamin A (Vitamin A palmitate) – 375 mcg RAE (1,250 IU) Vitamin D3 (Vitamin D, Cholecalciferol) – 7.5 mcg (300 IU) Vitamin C (Ascorbic Acid) – 45 mg Vitamin E (d-alpha Tocopheryl acetate) – 15.08 AT (22.5 IU) Vitamin K1 – 30 mcg Vitamin B1 (Thiamine, Thiamine mononitrate) – 0.6 mg Vitamin B2 (Riboflavin) – 0.65 mg Vitamin B3 (Niacin) – 8 mg Vitamin B6 (Pyridoxine Hydrochloride) – 1 mg Folic Acid (Folate) – 100 mcg Vitamin B12 (Methylcobalamin) – 3 mcg Biotin – 20 mcg D-Pantothenic acid (Pantothenic acid, Calcium D-pantothenate) – 7.5 mg Calcium (Calcium carbonate Calcium phosphate, dibasic, dihydrate) – 105 mg Magnesium (Magnesium dioxide) – 50 mg Iron (Ferrous fumarate) – 4 mg Phosphorus (Calcium phosphate, dibasic,dihydrate) – 32.5 mg Iodine (Potassium Iodine) – 75 mcg Zinc (Zinc citrate) – 5.5 mg Selenium (Selenium hydrolyzed – vegetable protein (HVP) chelate) – 50 mcg Copper (Cupric citrate) – 0.45 mg Manganese (Manganese (II) citrate) – 1.15 mg Chromium (Chromium (III) citrate) – 17.5 mcg Molybdenum (Molybdenum (VI) citrate – 25 mcg Potassium (Potassium chloride) – 40 mg Boron (Boron citrate) – 75 mcg Nickel (Nickel (II) sulfate) – 2.5 mcg Silicon (Silicon dioxide) – 1 mg Tin (Stannous chloride) – 5 mcg Vanadium – 5 mcg Lycopene – 300 mcg
2
Non Medicinal Ingredient
Magnesium stearate, Microcrystalline Cellulose, HydroxyPropyl, MethylCellulose, Carnauba Wax.
Take 1 tablet, twice daily, with meals. Take a few hours before or after taking other medications or natural health products.
It great
I couldn't be more happier with the product