Greeniche Natural Health
Moringa Oliefera Capsules
Greeniche Moringa Capsules packed with vitamins, minerals, iron, protein, and fiber, these capsules support overall health. Moringa Oleifera, a potent superfood, offers antioxidants that combat free radicals, benefiting heart, skin, and brain. Free from gluten, dairy, and soy, Greeniche products cater to diverse preferences. Opt for natural, additive-free veggie capsules to harness the benefits of Moringa's nutrients for holistic well-being.
Sale price

$24.99

Regular price
Halal
Kosher
Plant-based Supplements
Vegan
Vegetarian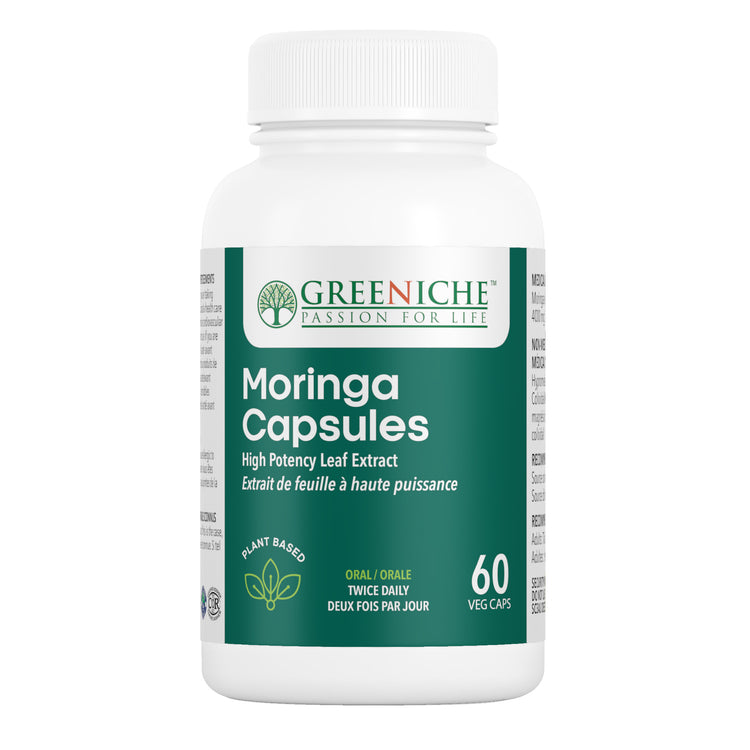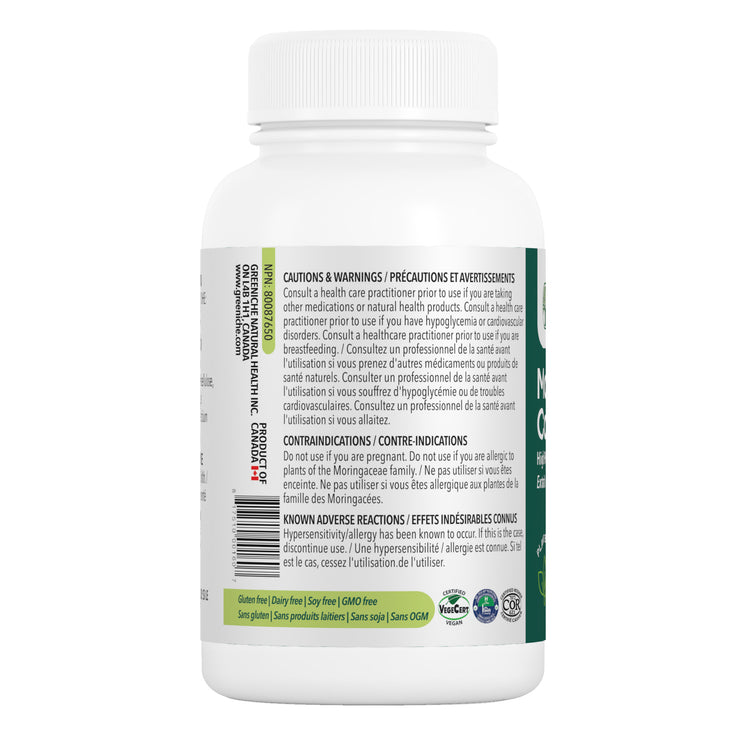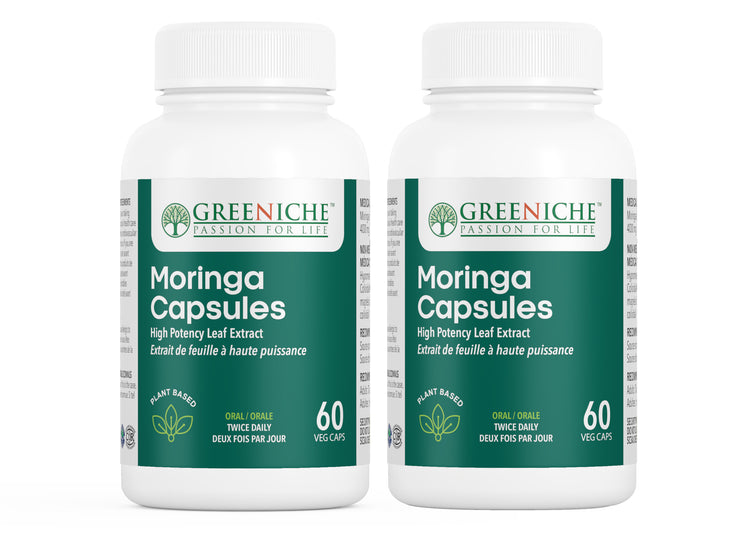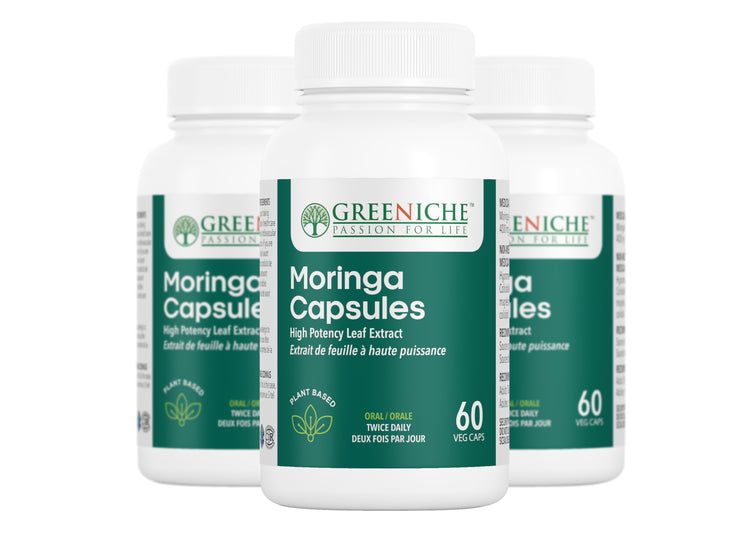 Supplement Information
Moringa oleifera – 400 mg (10:1 DHE 4000mg dry powder).
2
Non Medicinal Ingredient
Hypromellose | Microcrystalline cellulose | Magnesium Stearate | Colloidal Silicon Dioxide
Take one capsule, twice daily.