Greeniche Natural Health
A healthy digestive system is essential for your overall health as it provides the body with essential nutrients and helps eliminate toxins and waste. Many people face digestive disorders and chronic conditions like lactose intolerance, celiac disease and gastroesophageal reflux disease – all of which can interfere with life and cause uncomfortable side effects.
Sale price

$19.99

Regular price
Health Food
Tea
Vegan
Vegetarian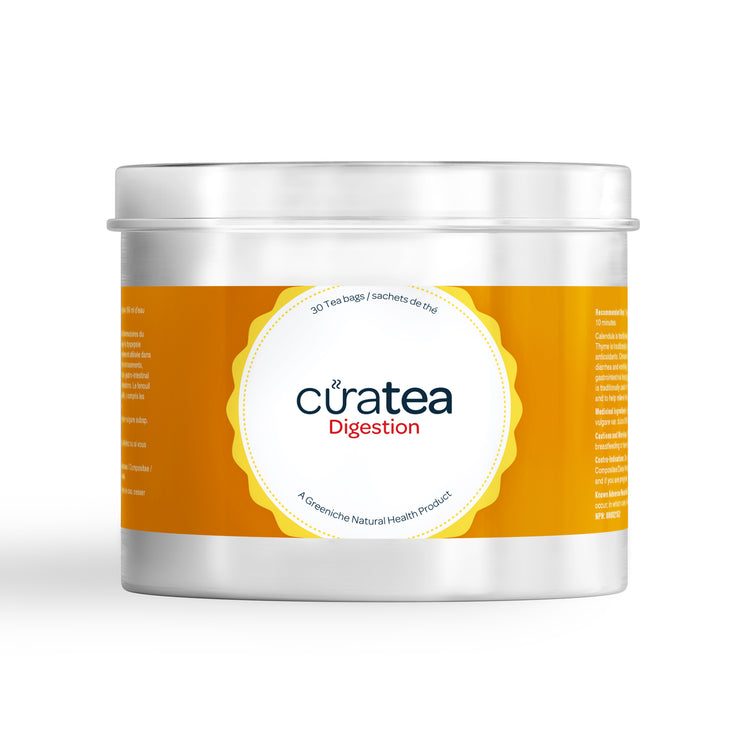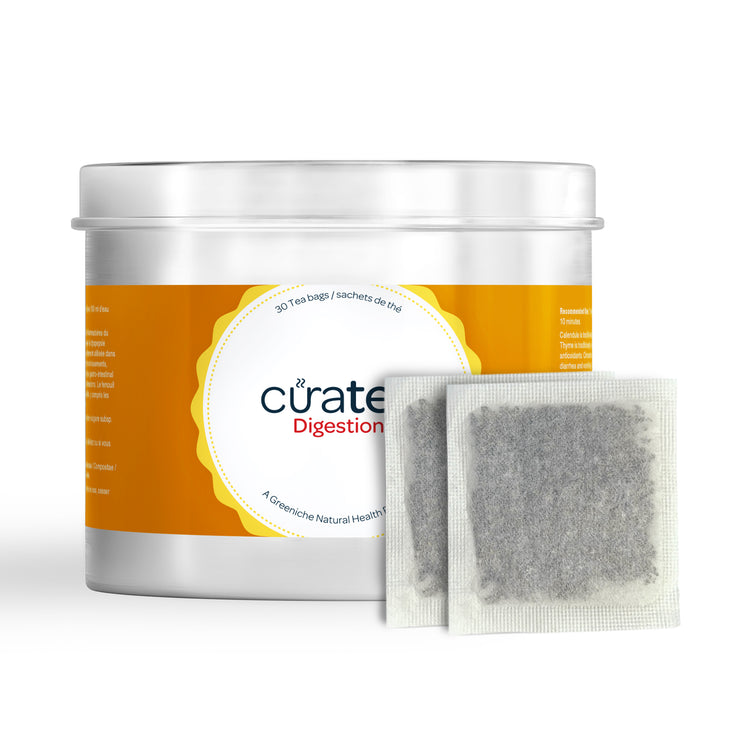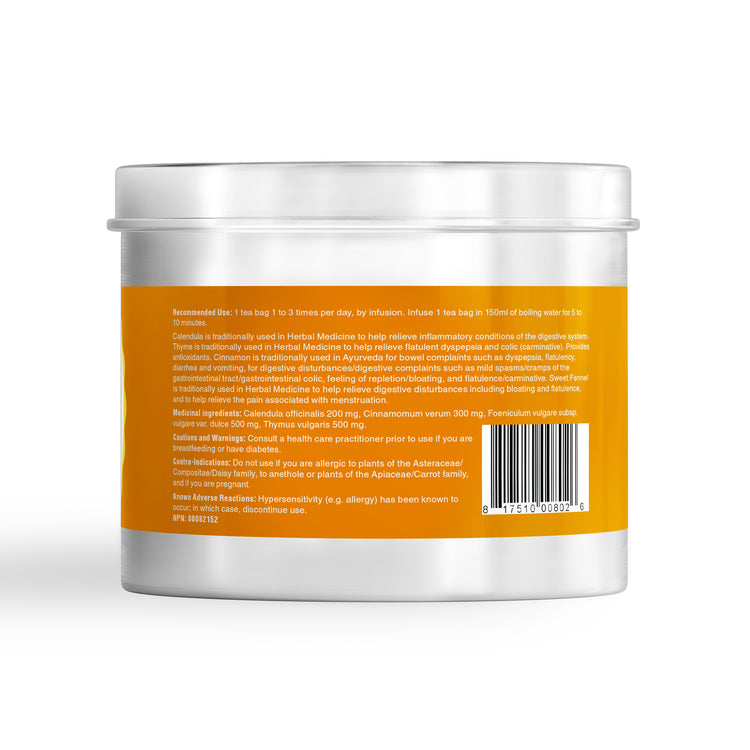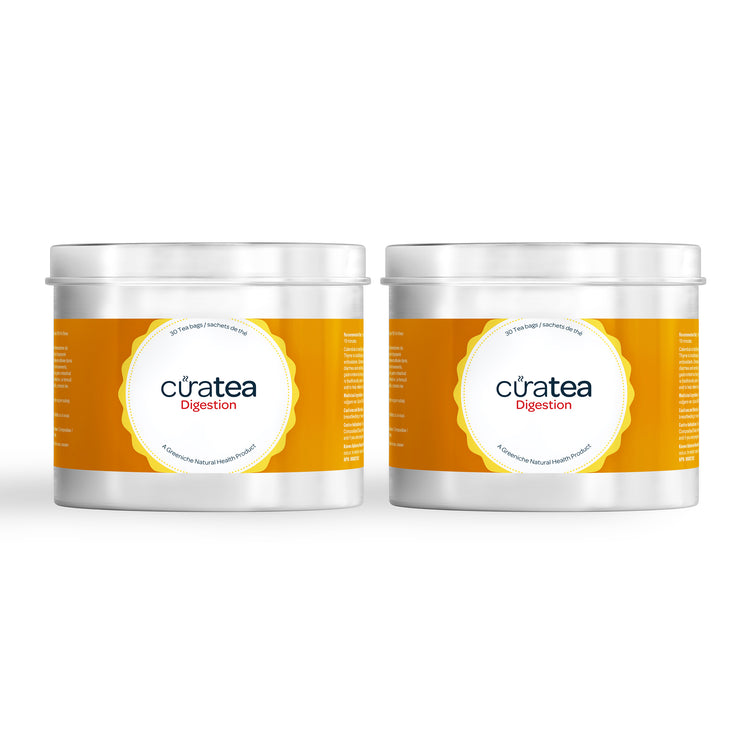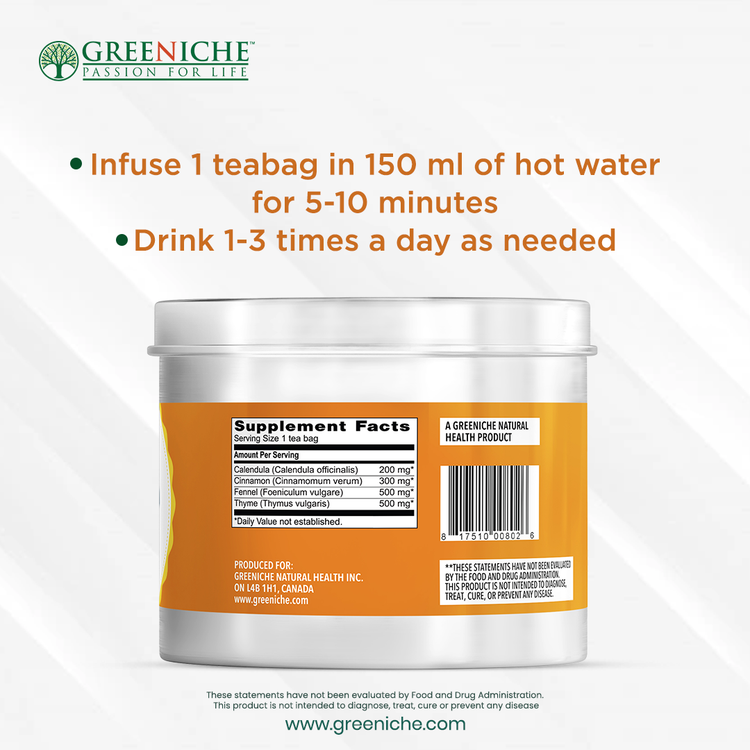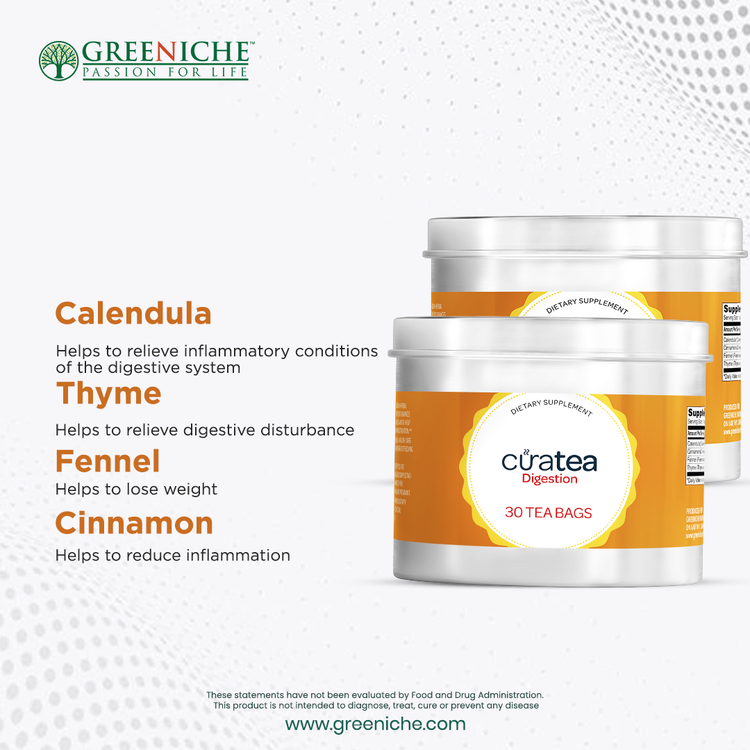 Calendula officinalis 200 mg, Cinnamomum verum 300 mg, Foeniculum vulgare subsp. vulgare var. dulce 500 mg, Thymus vulgaris 500 mg.
Infuse 1 tea bag in 150ml of boiling water for 5 to 10 minutes. Drink 1-3 times per day, as needed.