Greeniche Natural Health
Aloe Vera Wheatgrass Juice
Experience the ultimate detoxifying and rejuvenating elixir with Greeniche's Aloe Vera Wheatgrass Juice. This powerful blend detoxifies your gut, promotes radiant skin, and contributes to overall good health and immunity. With its antioxidant, antibacterial, and anti-inflammatory properties, this all-natural juice is the perfect addition to your daily diet. Rich in essential nutrients like iron, calcium, enzymes, magnesium, phytonutrients, 17 amino acids, chlorophyll, proteins, and vitamins A, C, E, K, and B complex, it aids in eliminating impurities and stored toxins in the blood while supporting healthy liver function. Transform your well-being with this exceptional Aloe Vera Wheatgrass Juice and place your order today!
Sale price

$17.99

Regular price
Halal
Health Food
Natural Skincare
Vegan
Vegetarian
Medical Ingredients
This is a natural product; therefore, colour may change due to seasonality without affecting its quality.
Directions for Use
Mix 1 FL. OZ (30 mL) juice with water. Consume on empty stomach. Shake well before use.
Cautions
Some people may experience mild gastrointestinal bloating, constipation, and indigestion. Do not use if pregnant or breastfeeding.Hypersensitivity, such as an allergy, may occur in rare cases. If that happens, discontinue use.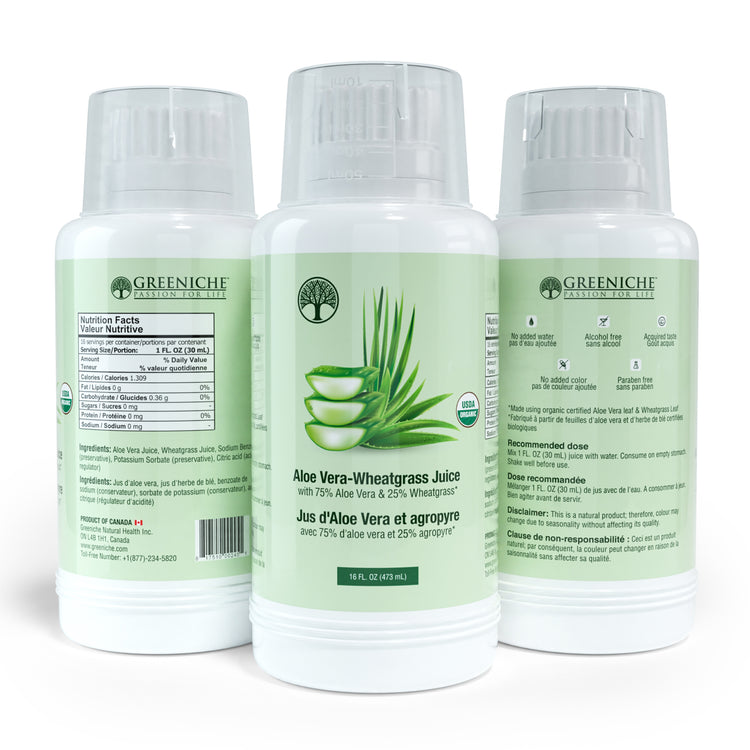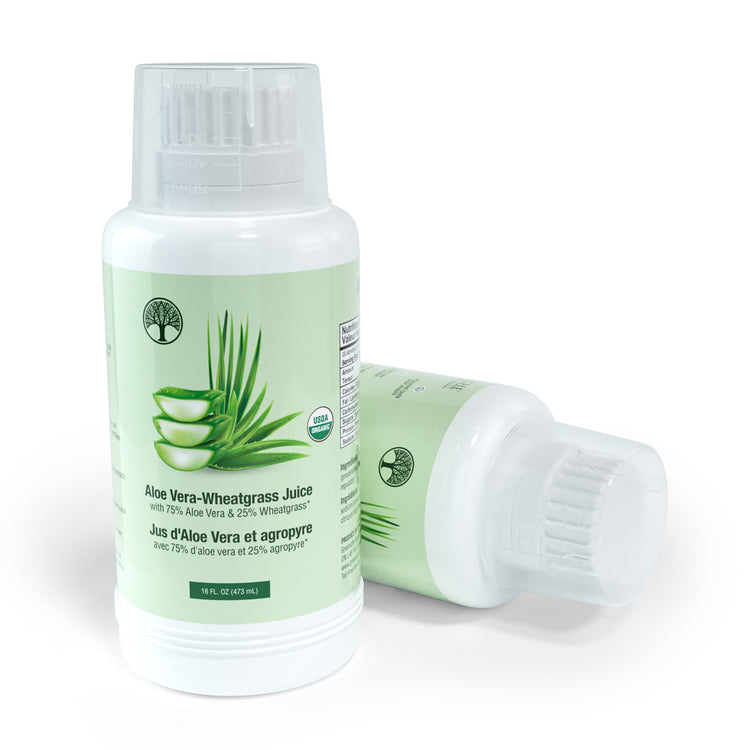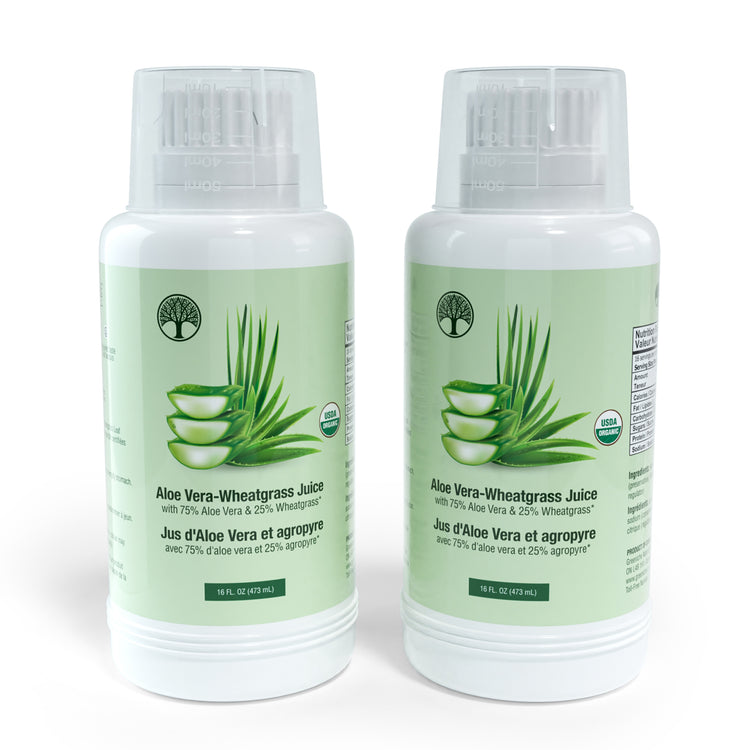 Nice and pure juice
The juice taste good and doesn't give me a "grassy" taste.