Greeniche Natural Health
Greeniche's Ajwa Date Seed Powder offers health benefits of rare Ajwa dates in an easy-to-consume powder formula. After sourcing Ajwa dates from Saudi Arabia, we grind the raw dates without roasting them to maximise the efficacy and nutritional value of the powder. Ajwa dates offer scientifically proven benefits for organs like the heart, liver and kidneys. It is popularly consumed for protecting the heart, liver and kidneys from injury or disease as well as boosting fiber in the diet.
Sale price

$27.99

Regular price
Halal
Health Food
Vegan
Vegetarian
Medical Ingredients
Powder from unroasted Ajwa date seeds (Phoenix Dactylifera seeds).
Directions for Use
Take one scoop of Ajwa Date Seed Powder every morning, either by itself, or mixed with water or your favourite beverage.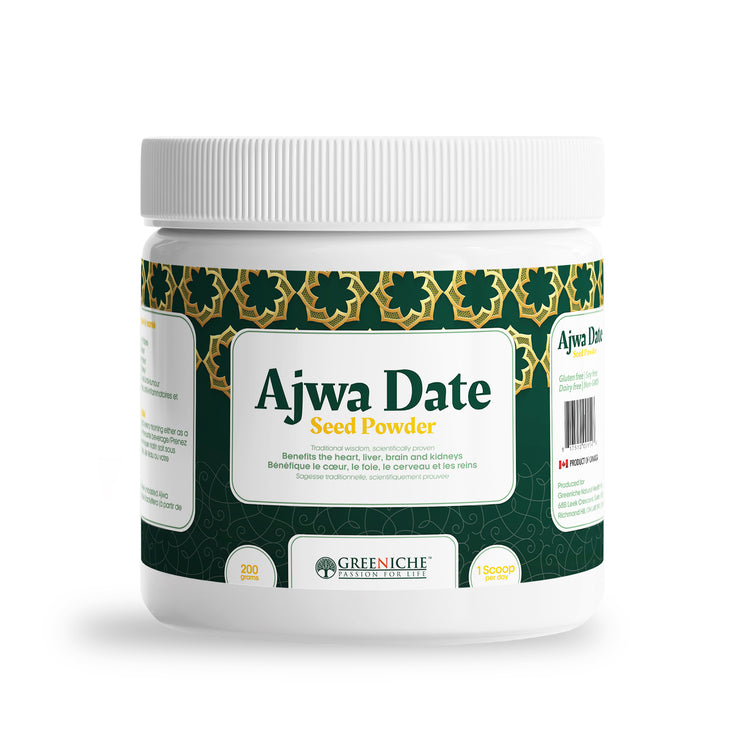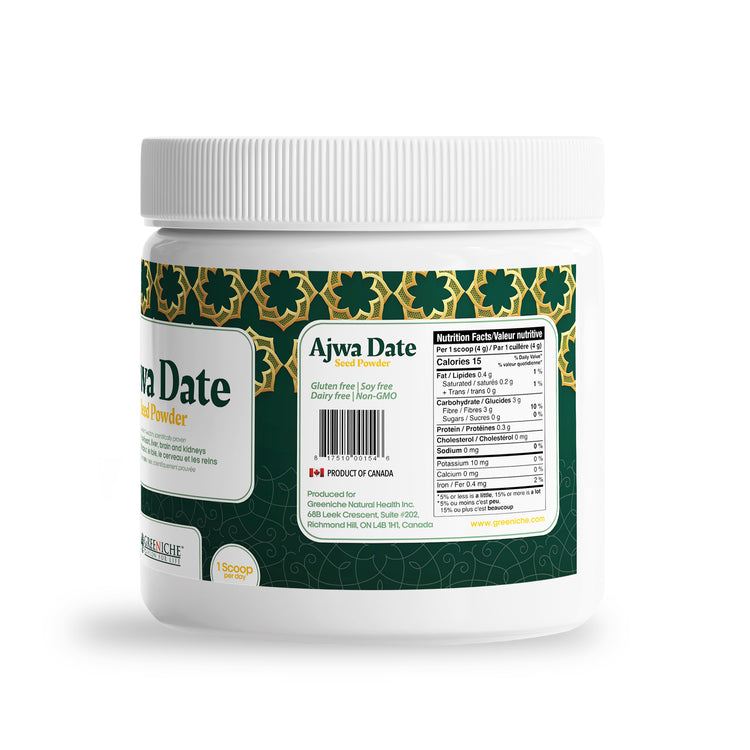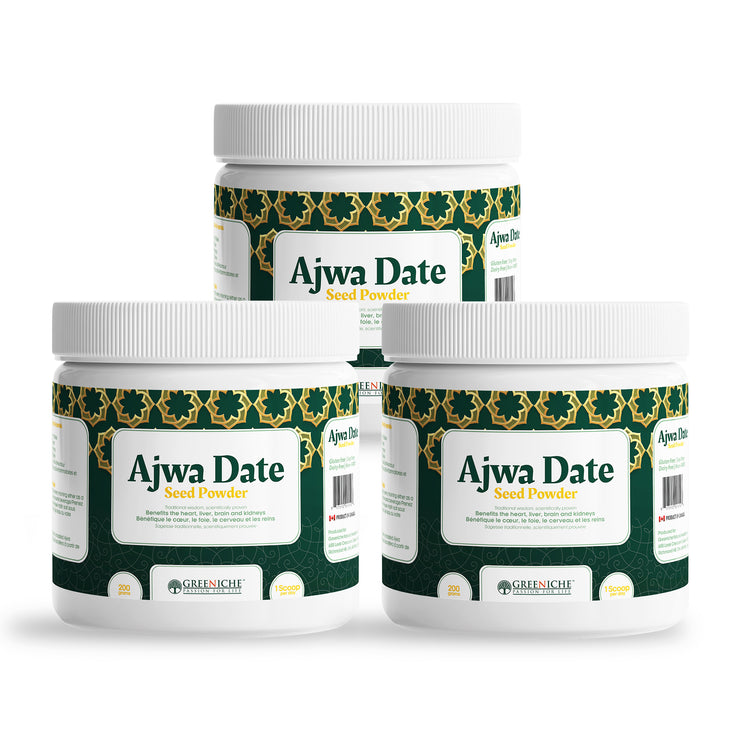 Very good product
My experience using AJWA Date seed powder has been a positive one. Thank you.